70mai Dash Cam A400
1440P Quad HD + 145° Field of View
The A400 records in QHD resolution of 2560 x 1440, delivering above par clarity and color-accurateness. 145° wide-angle FOV covers at least three lanes of traffic, capturing more events in each frame.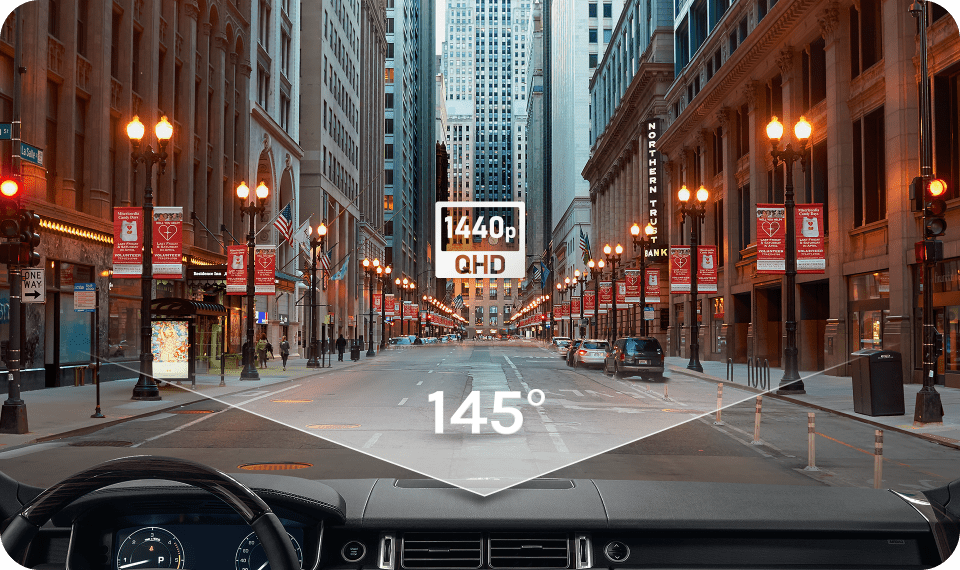 Dual-Channel Recording
Compatible with the RC09 rear camera*, the A400 can achieve dual-channel** recording, providing all-around coverage for added security.
Enhanced Protection Inside and Out
The A400 is also compatible with the FC02 Interior Dash Cam*, giving you a full HD view of your cabin.
Easy Installation
Simply connect the Interior Dash Cam to the A400 and start recording.
1080P & 130°FOV
Clear in-cabin image to help you monitor driving behavior, keep records of passenger activites, and capture memorable moments!
Infrared Night Vision
Delivers well-illuminated images even at night, by leveraging its 6 infrared lights.
24-Hour Parking Surveillance
Keep monitoring when you are away*. The built-in G-sensor can detect sudden shakes or collisions while your car is off, and will automatically start recording to capture any potential incidents. If an emergency video is recorded, you'll get a voice alert once the car powers back on.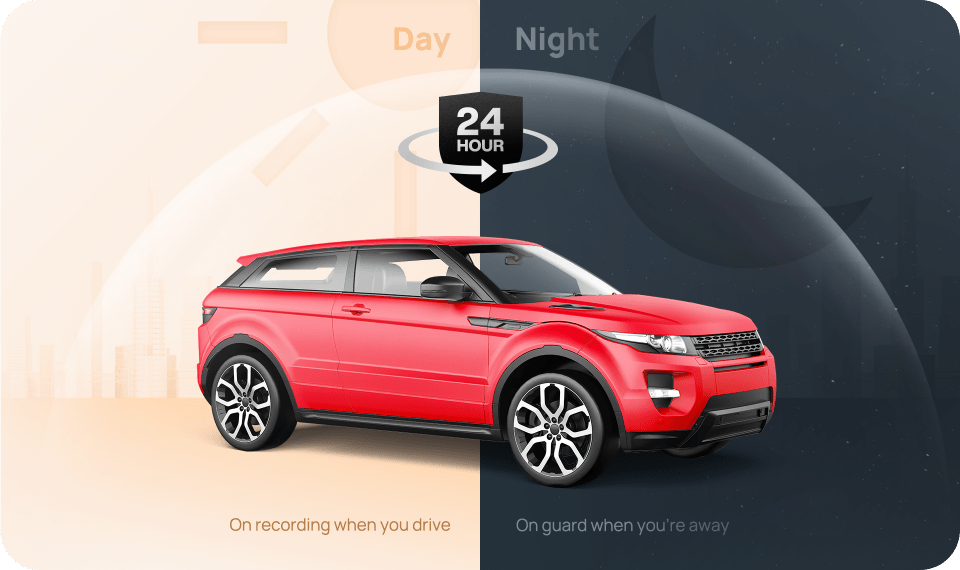 Enhanced Night Vision
With WDR* technology, the A400 automatically adjusts exposure balance when recording in low-light or high-contrast environments. F2.0 large aperture pulls in more light to brighten up dark scenes.
App Control
With built-in WiFi, the A400 connects to the 70mai App, so you can easily watch real-time footage, take pictures, and download files to your phone!