Anker Soundcore Life P2 Mini True Wireless Earbuds with Big Bass and 3 EQ Modes
Stunning Sound
Life P2 Mini true wireless earbuds have oversized triple-layer 10mm drivers to fuel powerful sound with 50% more bass for a mesmerizing listening experience.
3 EQ Modes
soundcore Signature, the default EQ, delivers well-balanced sound, while Bass Booster enhances bass-heavy music, and Podcast makes voices stand out clearly. To switch to a different mode, quickly press the right earbud 3 times.
Featherweight Fit
The tiny true wireless earbuds weigh just 0.16oz (4.6g), which is 10% lighter than standard earbuds. They're so small and light that they feel practically weightless in your ears.
AI-Enhanced Calls
Built-in microphones on Life P2 Mini true wireless earbuds are equipped with an AI algorithm to enhance voice pick up and ensure you're heard clearly by the other end.
soundcore Signature
Realistic mids, soaring treble, and rich bass delivers a well balanced sound profile for listening to music and watching videos.
Anker Soundcore Life P2 Mini Bass Booster
Make bass heavy genres pack even more of a punch for an intensely satisfying listening experience.
Podcast
Tuned to enhance voices. Ideal for listening to podcasts, audiobooks, radio, and more.
One Step Pairing
The moment you open the charging case, Life P2 Mini's true wireless earbuds immediately enter pairing mode.
Anker Soundcore Life P2 Mini is Bluetooth 5.2
Equipped with the latest Bluetooth technology for an ultra-stable connection.
Single Earbud Mode
Sometimes, you just want to use one earbud. Simply remove an earbud from the charging case, shut the lid, and start listening.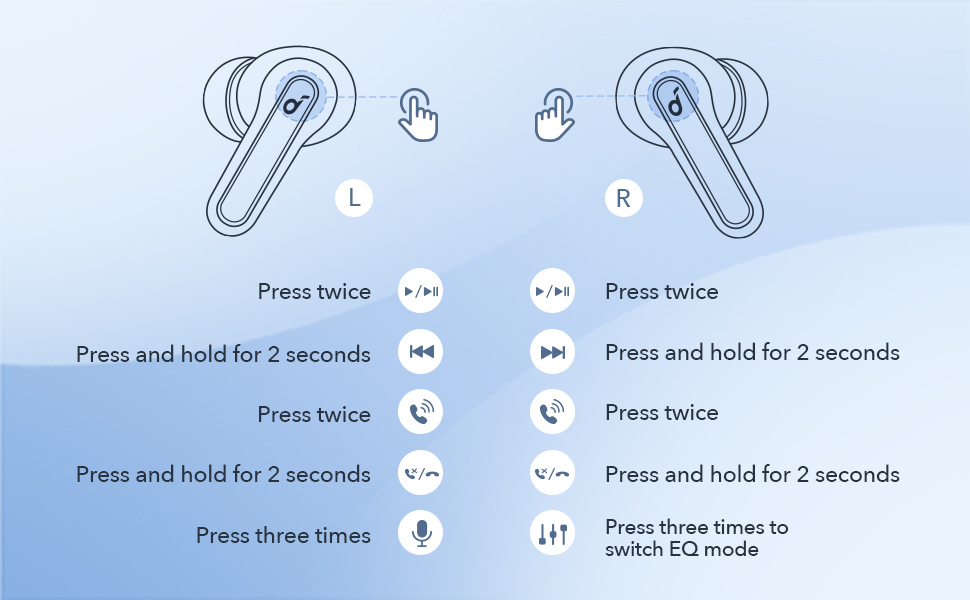 Anker Soundcore Life P2 Mini