Apple iPhone 14 512GB E Sim

Apple dropped four new Apple iPhone 14 models this year, including the iPhone 14 Pro and Pro Max. These two may have the buzziest new features, including the new Dynamic Island notch redesign and always-on display, but the entry-level iPhone 14 and 14 Plus also come with larger screen options, updated camera quality and all the important iOS 16 features you'd expect (the new mobile software comes to other iPhones Sept. 12).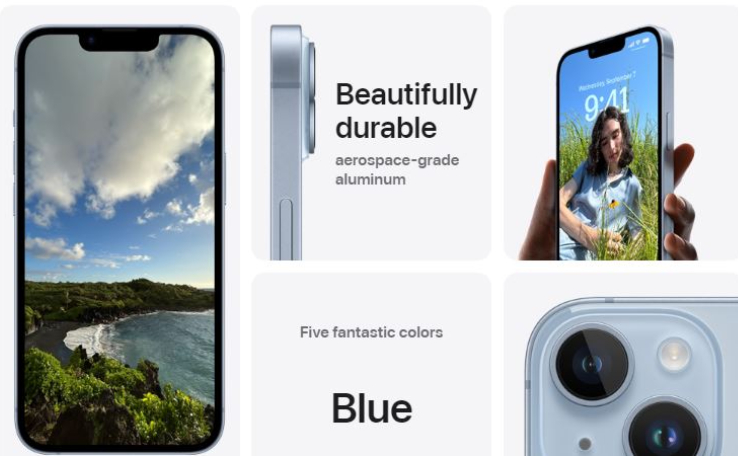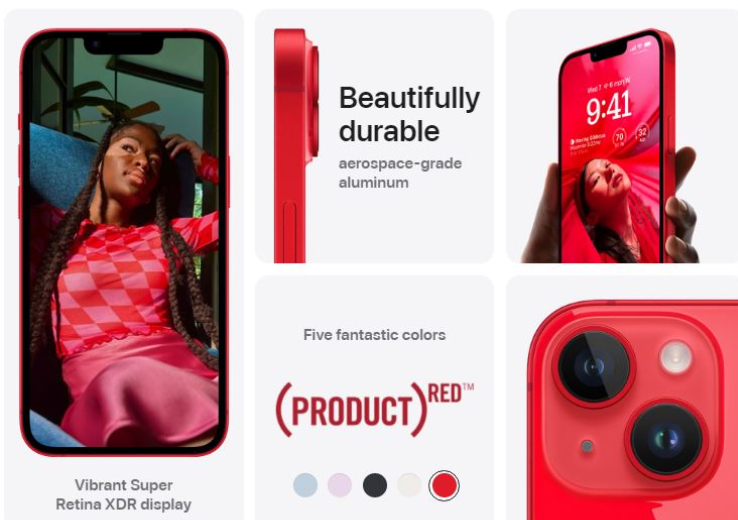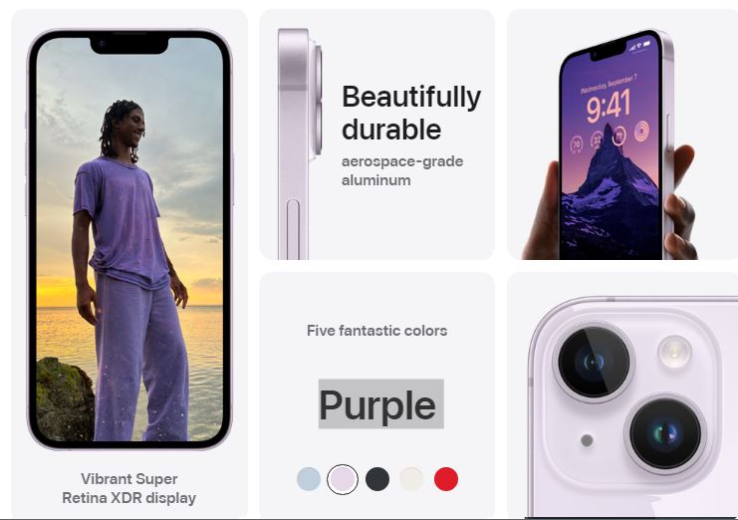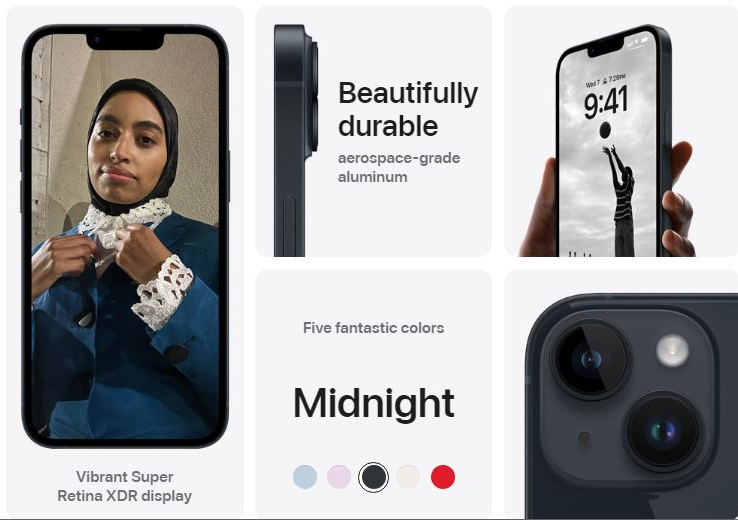 Apple iPhone 14  Peace of mind when you're off the grid.
If you don't have cell service or Wi‑Fi, iPhone lets you text emergency services over satellite.
How on earth
do you communicate
via satellite?
Satellites are moving targets with low bandwidth. It can take minutes for messages to get through. Since every second counts, iPhone front-loads a few questions to assess your situation — just tap to respond. Then it shows you where to point to connect to a satellite.
Once connected, iPhone automatically sends your answers, location, Medical ID (if set up), and battery level to a dispatcher.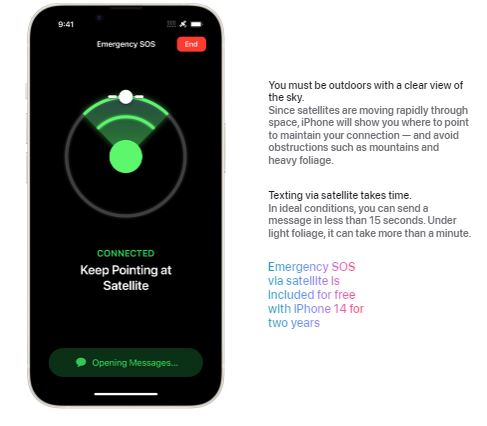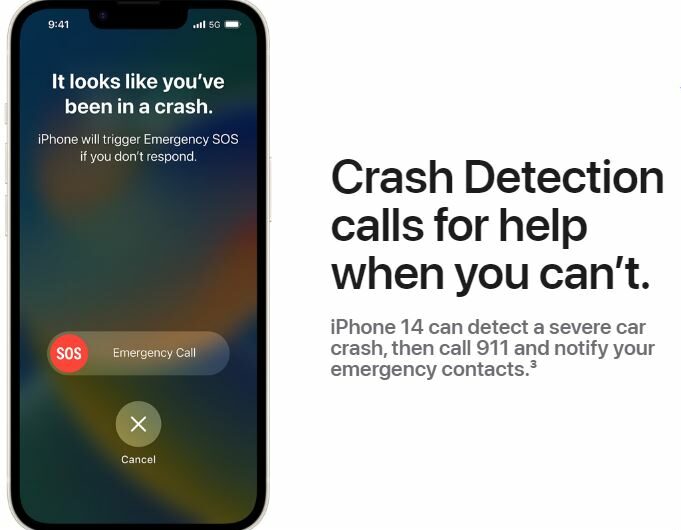 Get our best battery life ever on iPhone 14 Plus. And awesome all-day battery life on iPhone 14.