Bose Sport Earbuds
ENGINEERED FOR YOUR BEST WORKOUT YET
Bose Sport Earbuds are designed from the ground up to energize your exercise with acclaimed lifelike sound and a comfortable, secure fit. Proprietary technologies make your music sound clear and balanced, no matter how loud you turn it up, while the earbuds' sleek design allows them to sit close to your ears. And the eartips won't hurt your ears no matter how long you exercise and won't fall out no matter how much you move. Get ready to beat your personal best, again and again.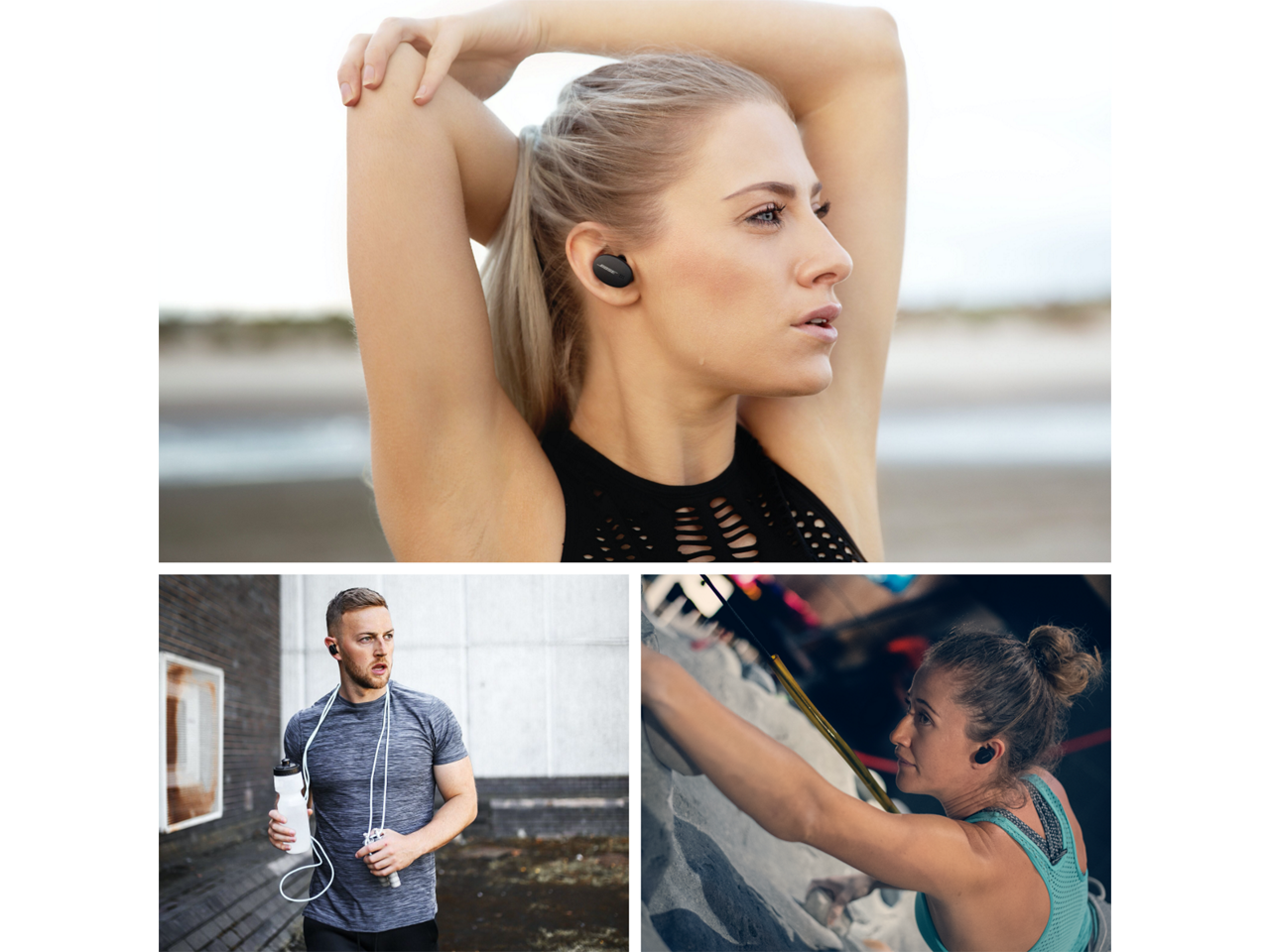 You move. They stay put.
Bose Sport Earbuds come with three sizes of StayHear™ Max tips, so you can find the right fit for you. Every surface that touches your ear is made of soft silicone — not hard plastic — and by applying pressure evenly across your ear, the eartips avoid putting extra pressure on the most sensitive parts. Meanwhile, the unique umbrella-shaped tip and the extended flexible wing keep your Bose Sport Earbuds securely in place — without need of an ear hook — no matter how much you shake your head or jump up and down.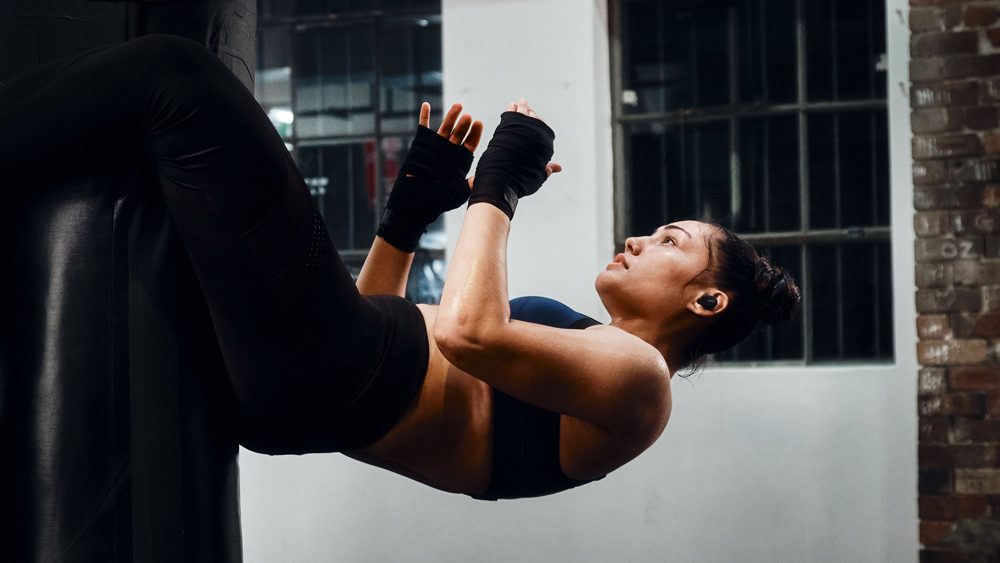 Built to last
Designed to resist moisture from sweat and weather, Bose Sport Earbuds go through rigorous quality testing for durability to ensure they'll stay in top shape, just like you. They're also rated IPX4, which means the electronics inside each earbud are protected against splashing water in case you get caught in the rain on a run.