Xiaomi Redmi Note 11E 4GB RAM 128GB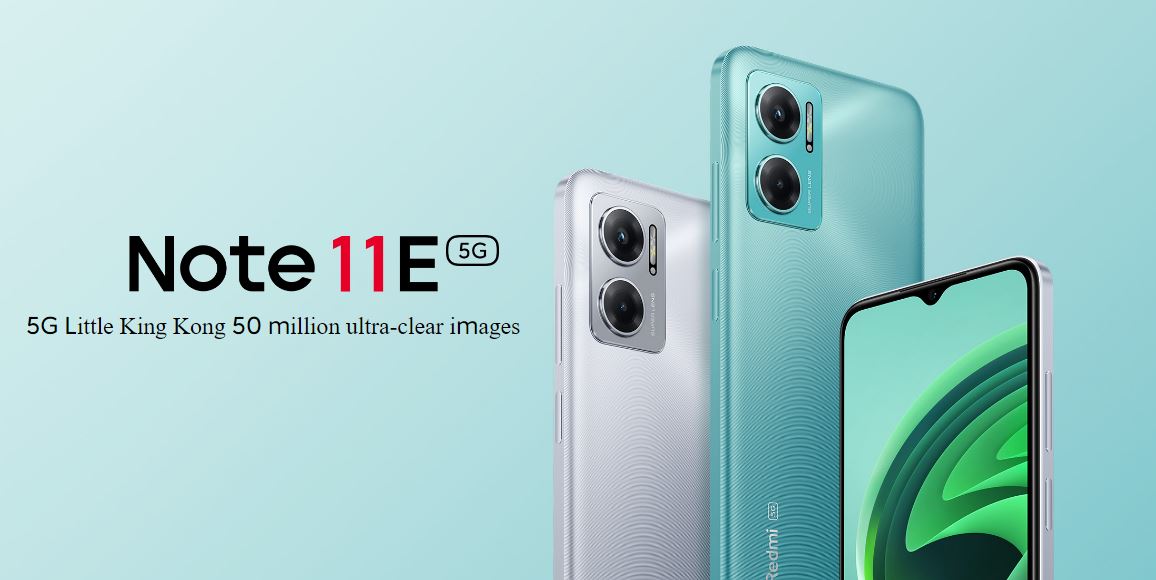 Dimensity 700 high-performance processor
performance small rocket brings you full firepower
Using 7nm process, integrated 5G baseband, octa-core CPU architecture, the highest frequency can reach 2.2GHz, like a small rocket full of power, smooth beyond and keep moving forward.
UFS 2.2 Flash Protocol LPDDR4X Memory Technology

Super Performance Companion Efficient, Smooth and Power Saving
The UFS 2.2 flash memory protocol has a 100% increase in write rate* compared to the previous generation. With LPDDR4X memory technology, file transfer is more efficient, applications are opened more smoothly, and daily use is more power-efficient.
5G dual-card dual-standby
network greatly speeds up, faster and more enjoyable
Xiaomi Redmi Note 11E Support SA/NSA dual networking mode. Fast internet speed, stable signal, always online happily.
Standard 18W fast charge
boosts energy, every second counts
Xiaomi Redmi Note 11E Since a large amount of power is provided, it is bound to be equipped with stable and fast charging as standard.
Even if the power is in a hurry, it can be quickly replenished.
50 million video masters
make every detail more interesting
The rear camera has "gentle eyes", which can not only look at the scenery, look for the art of light and shadow, but also focus and capture the romance of the moment