Bose SoundLink Revolve II Original Bluetooth® Speaker
Durable, water-resistant design.
You're not afraid of a little water. Your speaker shouldn't be either. SoundLink Revolve+ II's water-resistant design means you can use it more places without worrying about an accidental showering of water, like by the pool or by the kitchen sink.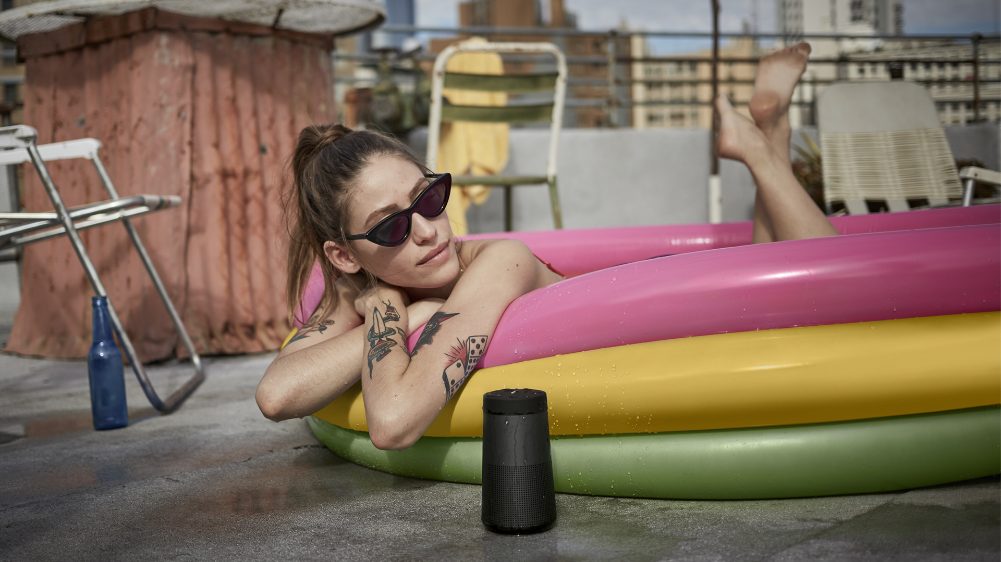 All sound. No seam.
No detail is too small. Not even a single seam. Notice our grille doesn't have one. That's because we created a new single-extrusion process to eliminate it — leaving nothing but beauty.
Packed with power
A portable Bluetooth speaker needs impressive battery life. This one delivers. The rechargeable lithium-ion battery plays up to 13 hours — for full-day listening. Sure, some other speakers may play longer, but not without compromising the deep, powerful bass you'll get from ours.