Holder Baseus Easy Control Clamp car holder for grille / dashboard
Baseus Easy Control Car Clamp
Enjoy two different ways of mounting the SUYK000001 holder and adjust it to your needs. You can place it on the dashboard or in the ventilation grid, so that it does not interfere with your driving. The possibility of adjustment, including rotation of 360° makes it fit your requirements perfectly. The mount is incredibly easy to use and completely takes care of the safety of your smartphone against drops or scratches.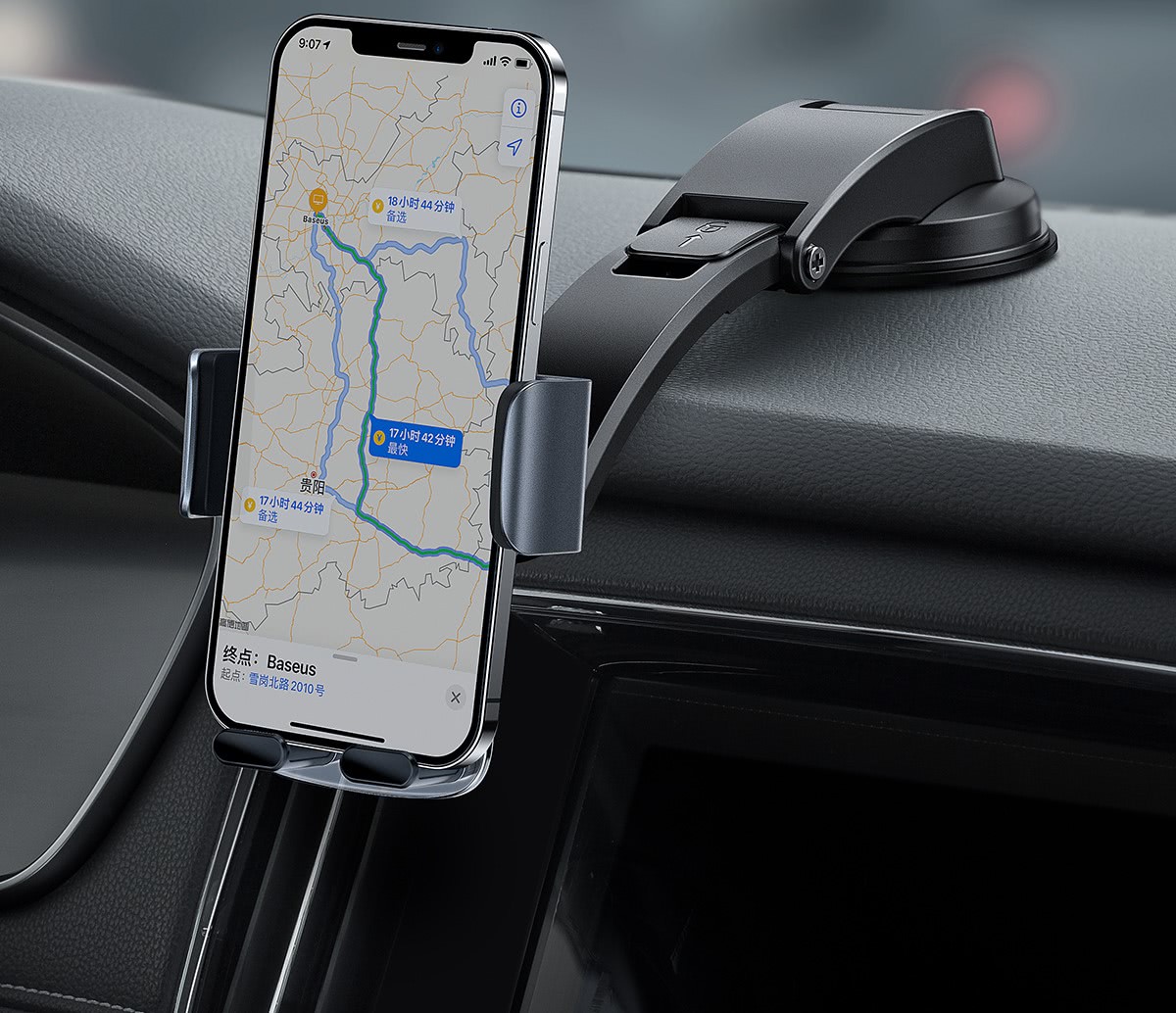 Stability and durability
Cross the most extreme routes with confidence. The triangular design provides full stability while riding even on rough terrain. Rubber overlays protect against scratches and damage. To release the phone from the holder, you need to press a special release button, so you can be sure that the phone will not accidentally change its position.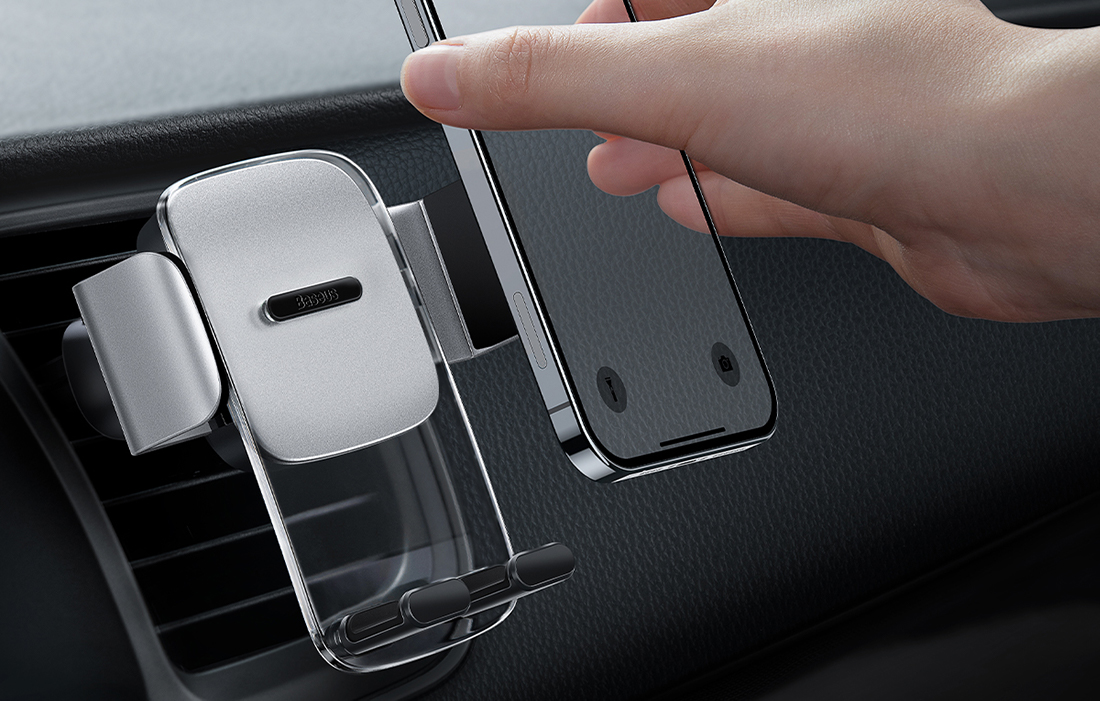 Hassle-free charging
You no longer have to look for a safe place in your car to plug it in for charging. The Easy Control Clamp car mount features an exposed port that allows you to connect your device without any hassle. Stay connected to the world and travel thousands of miles with peace of mind.
Unquestionable functionality
Choose the most comfortable solution for you. Mounting the holder on the dashboard, unlike the standard car holders Baseus SUYK000001 curves down without obstructing the road and gives the right angle. At the same time you can mount it on the ventilation grille. All this so that you can travel further kilometers freely and with concentration.