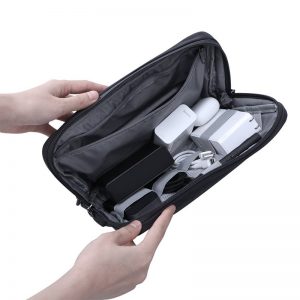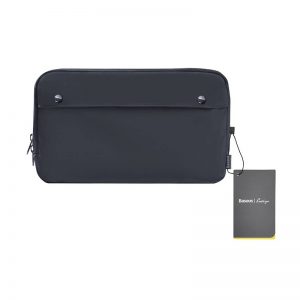 A handy bag / case for storing various types of electrical devices or the most necessary things, e.g. a wallet. You can store it in a larger luggage or in the car, and the hidden things will be safe in one place. It has compartments, perfect for hiding small items. Light, soft material that is equipped with special sponges to protect the contents from falling and other minor damage, and even liquids, because it is waterproof.
High quality
The bag is made of a delicate, pleasant material that is comfortable to wear and in contact with the skin. It is air permeable and does not rub or stick to the body. Its simple cut is another advantage because you can wear it as you like. Water does not seep, but stays on the texture, it protects the things inside. Scratch resistant.
Perfect for all travels
You can put all the necessary things that you will need for business trips or trips. The portable bag has additional pockets inside, so that you can sort all items, e.g. cosmetics or documents.