Baseus Comet Series Dual-Cable Display Fast Charge 20000mAh 22.5W Power Bank
Rs.19,900.00

Rs.20,515.46

Rs.20,515.46

Rs.22,359.55

Rs.23,690.48

Rs.20,515.46
Built-in two fast charging cables: Equipped with 20W Lightning-fast charging cable with PD and 22.5W Type-C cable.
Intelligent Digital Display: Real-time battery level display to show you the remaining power level.
Two-way fast charging: The PD port supports two-way fast charging.
Certified Multi-Protocol: Certified to most major fast charging protocols, including PD, QC, AFC, FCP, SCP, etc.
Low Current Mode: Supports charging low current devices such as wireless headphones, watches, electric toothbrushes, etc.
Delivery Information (Estimated Delivery Time)
Colombo 1-15 (2-3 Hours)
Other Areas (2-3 Business Days)
Store Pickup: Between 10AM to 5PM Mon to Sat
Baseus Comet Series Dual-Cable Display Fast Charge 20000mAh 22.5W Power Bank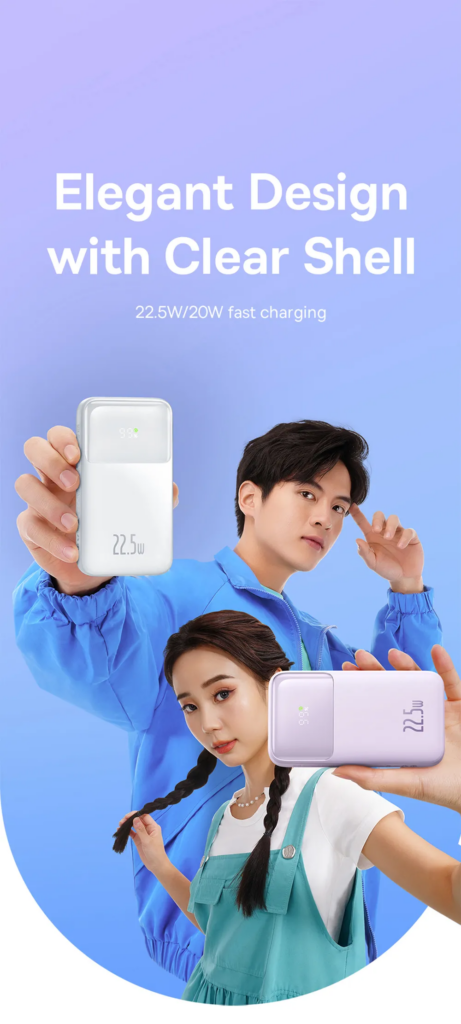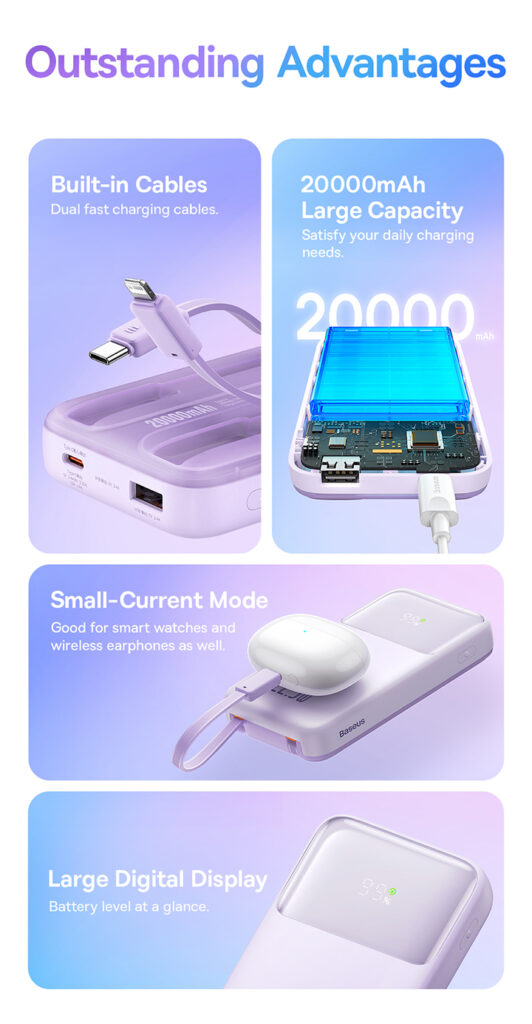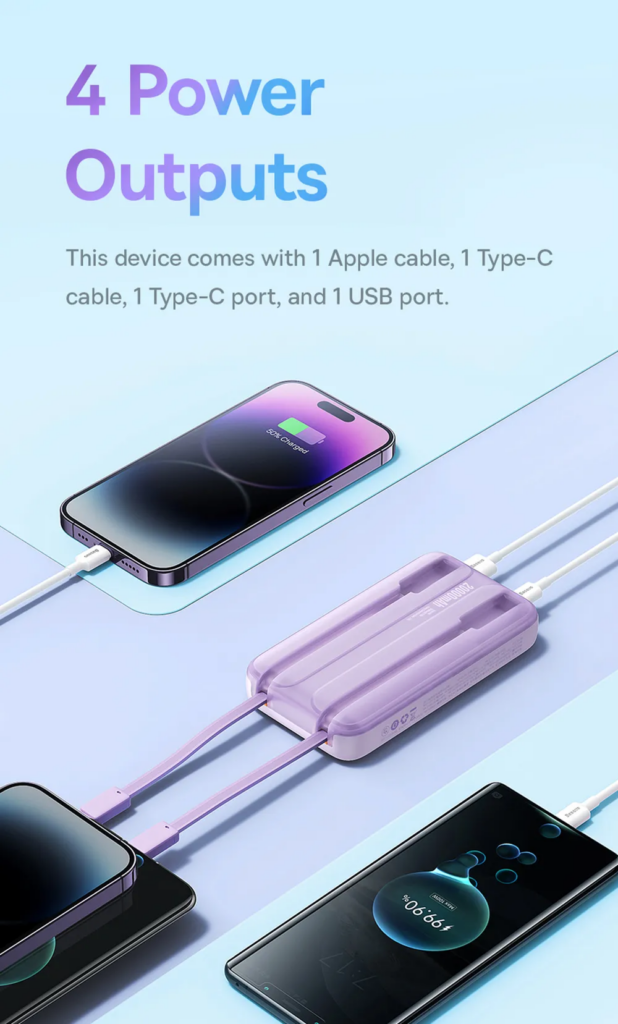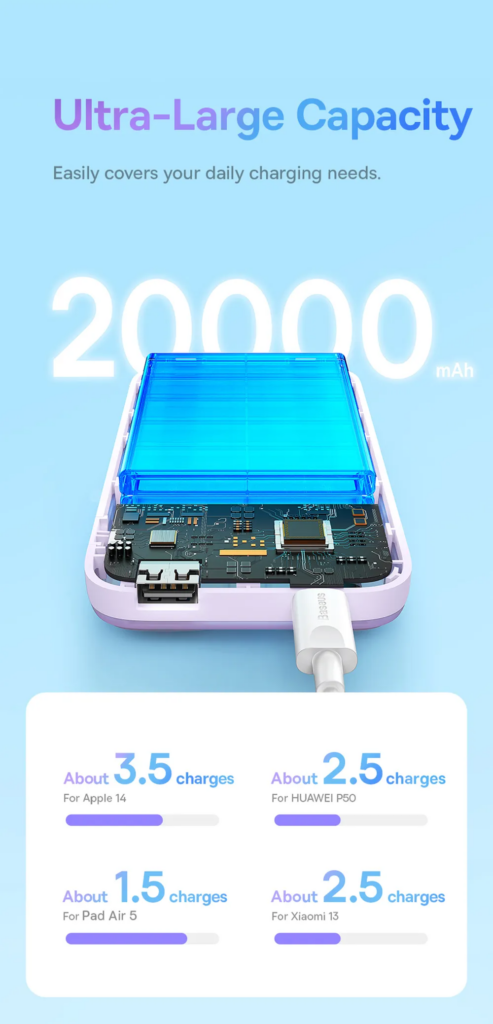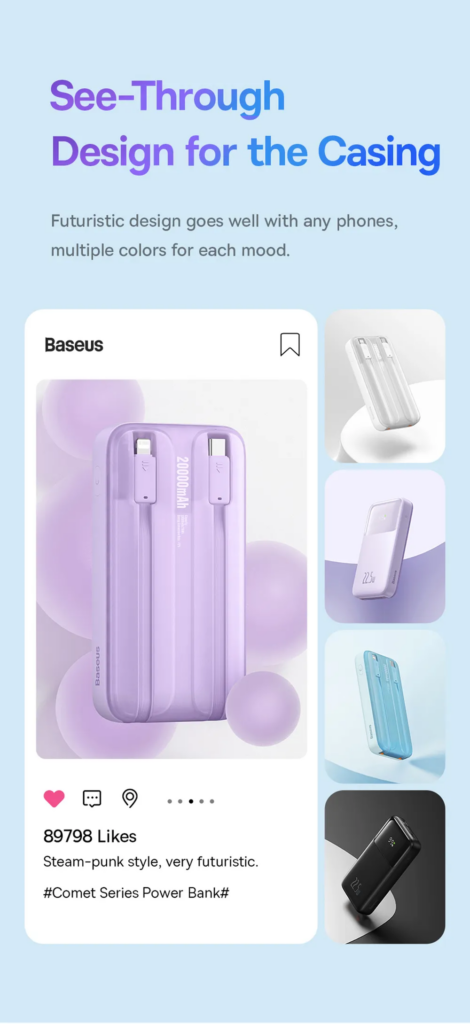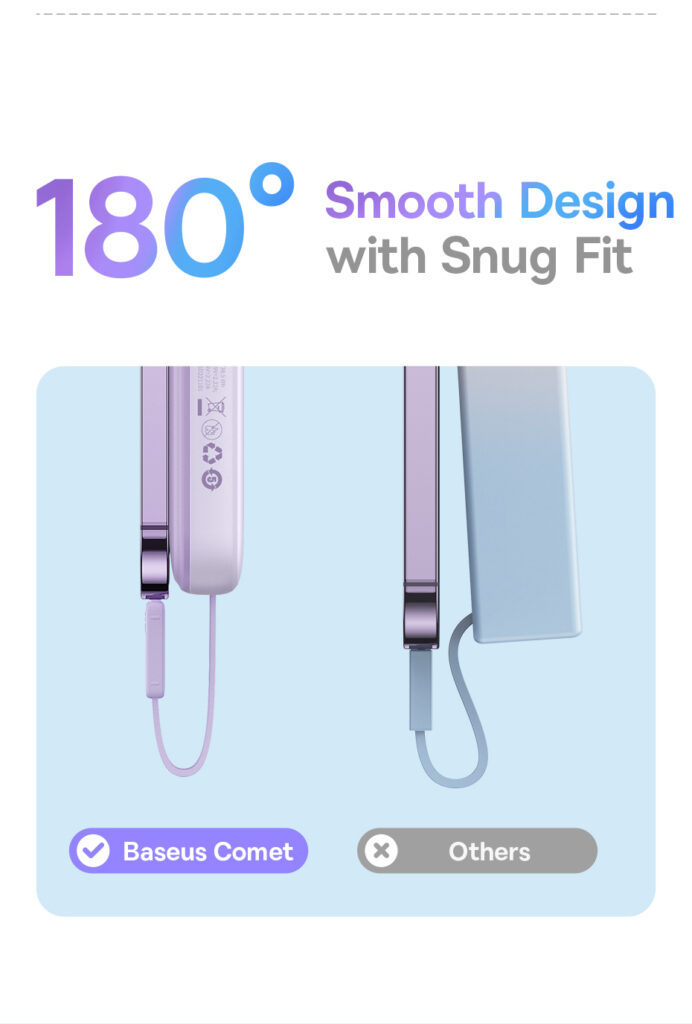 Only logged in customers who have purchased this product may leave a review.