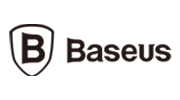 Baseus UCN3266 Harmonica 5in1 Hub Adapter
Rs.8,890.00

Rs.9,164.95

Rs.9,164.95

Rs.9,164.95

Rs.9,212.44

Rs.9,164.95

Rs.9,457.45
With a high power of 60W it keeps your laptop fully charged anytime
It easily exchanges documents among portable storage devices
Five-in-one, all ports can operate steadily and smoothly at the same time
Comprehensive analysis of functional ports
Easy connection of portable storage device/mouse
Instant card reading. It reads the TF/SD card when the card is inserted, fast and efficient
or make 3 interest free instalments of Rs..2,963.33 with Koko
or Pay in 4 interest free instalments of Rs. 2,222.50 with Moneta

?
?
?
Brand: Baseus
Model: UCN3266
Material: Aluminum alloy
Color: Deep gray
Product Output: USB3.0*2 SD*1 TF*1 PD*1
USB3.0 : 5Gbps (max) , Backward compatible with USB2.0 (480Mbps)
Type-C PD: 20V/3A max
Applicable computer: Mainstream laptop with Type-C interface
Working voltage: 5V-20V
Working current: 450-2550mA
Static power consumption: <200mA(Power consumption of the unit)
Size: L 103.5mm * W 33mm * H 10.8mm
Weight: 43 ± 3g.